Radiant Heating Arndt & Son Plumbing is committed to genuine care, excellent services, and quality work that lasts a lifetime.
Will Radiant Heating Save Me Money?
Because radiant heating is an energy-efficient solution, it can ultimately help you save money on heating bills. For example, having floor heating available means quicker heat-up times. Not only will your floors heat up faster but they also run at lower temperatures while producing the same amount of heat that a central heating system can. For a free estimate, call or contact us online.
---
To get started, contact our Madison plumbers at (608) 530-1301 or online! Our radiant heat plumbers near you look forward to helping you improve your home's comfort.
---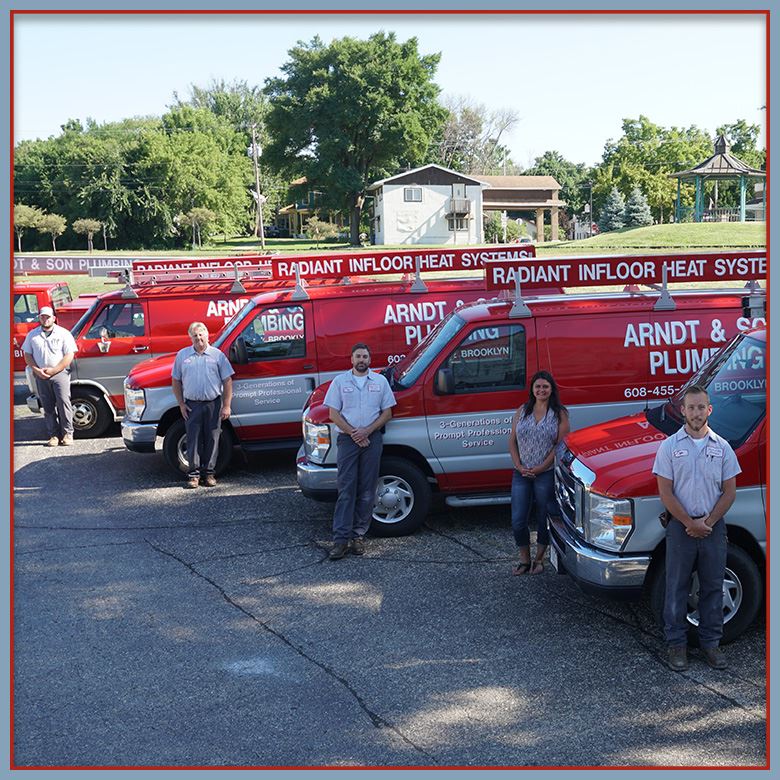 Why Choose Arndt & Son Plumbing?
What Makes Us Different
Locally Owned & Operated

We have been proudly serving Dane & Green counties since 1972 so we have a unique understanding of your home's needs.

Experience that Matters

We are bringing three generations of experience to every job so your home is always guaranteed knowledgeable, quality service.

Customer Focused

We value our customers and are committed to putting your needs first while we find the right solution for your home.